Rotary Steam Cooker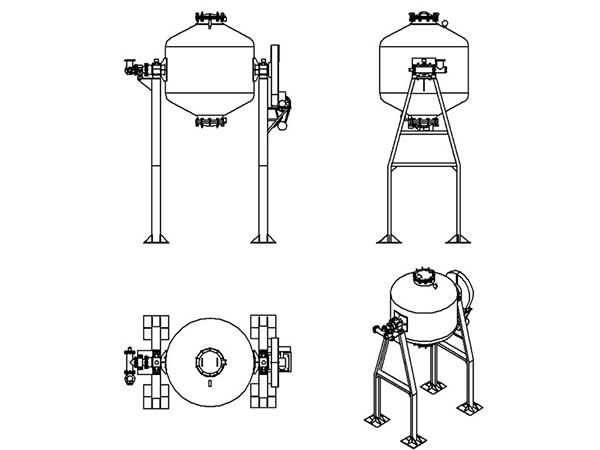 The MZZG series of rotary steam cookers are used to steam soybeans, soybean meal, and bran in food and brewing industries. The unique design allows for an adjustable revolving speed and can be shut down at any time. Quality stainless steel is used on the interior of the steam cookers .
Features
1. Gas sealing at the end of the hollow shaft uses one direction control, two direction compact, and multi-point support structure. The radial error of the sealing elements is reduces and the service life extended.
2. Slow down gear achieves a high slow down rate, reduces the output power, lowers overall costs, and lets the cooking equipment be shut down at any time.
Parameters
Model
Capacity (m3)
Working Pressure (Mpa)
Design Pressure (MPa)
Ratoting Speed (rpm)
Power (kw)
Inner Diameter (mm)
In and Out Mouth DN
Vent DN
BledingPoint DN
MZZG2
2
0.2
0.35
0.69
1.5
2250
DN600
45
80
MZZG8
8
0.72
4
3030
65
150