Pressure Arc Screen / Sieve Bend Screen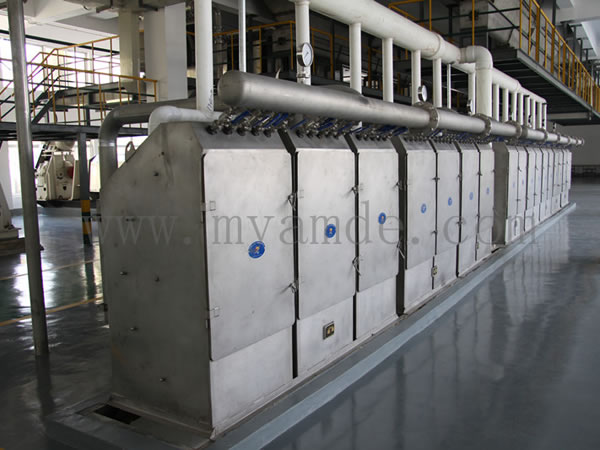 The MYQS model pressure arc screen separate and wash corn slurry during starch processing. The sieve bend screens are widely used in other industries as well for screening liquid to remove any unwanted debris. These bend screeners come with single, double, or triple sieves.
Features
1. Minimal noise.
2. Compact structure.
3. Easy to operate with minimal blockage.
4. Designed with vent and fast-opening gate.
5. Stable spraying pressure for efficient screening.
Parameters
Model
Structure
Screen
Capacity (m3/h)
Feed Pressure (MPa)
Screening Efficiency (%)
Width (mm)
Arc Angle ( 。c)
Gap (um)
MYQS585
Single Sieve
585
120
35-45
0.25-0.4
≥160
Double Sieves
50
70-90
Triple Sieves
75
105-135
MYQS710
Single Sieve
710
100
40-60
Double Sieves
120
80-120
Triple Sieves
150
120-180